Hiroshima - An ever present history
Best known as the worlds first city to be targeted by a nuclear weapon, today Hiroshima is a booming metropolis of roughly 1.2 million residents. A popular tourist destination, its Peace Memorial Museum designed by renowned architect Kenzo Tange is considered to be one of the preeminent examples of Japanese mid-century modern architecture.
Famous for its delightful network of streetcars, its unique version of okonomiyaki, and its scrappy professional baseball team(a fascinating cultural experience all its own), Hiroshima is a definite do-not-miss destination.

Miyajima - The island where Gods dwell
Regarded as one one Japan's 3 most beautiful destinations, the island of Miyajima (formally Itsukushima) is most famously know for the Itsukushima 'floating' shrine.
The monk Kukai ascended Mt. Misen in the year 806 and having established the mountain as an ascetic site for the Shingon sect of Buddhism, Miyajima was literally considered to be the island where Gods dwell. In subsequent centuries the intertwining interests of the island's Buddhist temples and Shinto shrines resulted in some rather stringent protocols. Traditionally women were barred and the elderly and sick were sent elsewhere to die, so that the purity of the island would be retained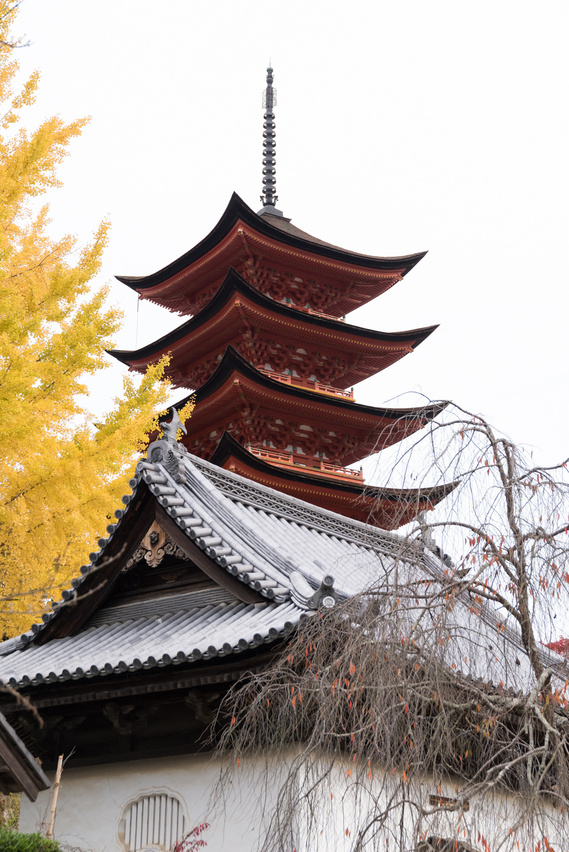 A considerably different experience awaits visitors today. A short drive or trolley ride from Hiroshima (followed by an even shorter ferry ride) has one arriving in a truly otherworldly experience of floating shrines, stoic temples, scenic cable cars and mystical mountain tops with never ending views. Excellent restaurants, gorgeous ryokans, street vendors, and a delightful population of native miniature deer add wonderful color to this charming destination.