For Art Lovers The World Over


'Confronting high art in old Japanese landscape' was the apparent theme for Benesse, the Japanese education and publishing company who initially envisioned and established the Art Islands project. Incorporating world class modern art museums on it's three main art islands of Naoshima, Teshima, and Inujima and a seemingly endless collection of Art House Projects (formerly abandoned structures which world renowned artists have transformed into art installations) found on islands across the inland sea, the art island experience is a modern art lovers destination of a lifetime. Here are some of our favorites.
Teshima
Teshima is quickly establishing itself as a favorite among visitors to the Art Islands. It's home to one of the most transformative art experiences in the world today, the Teshima Art Museum. Artist Rei Naito's simple use of water, light, wind and sound inside this beautiful structure designed by Ryue Nishizawa will leave leave you questioning everything you thought you knew about 'art'.
(photo: Stirling Elmendorf)
Naoshima
Naoshima is the best known of the Art Islands, and its art is generally divided between the Benesse and Honmura areas. Benesse is home to several major museums including the Ando Tadao designed Benesse House Museum, Lee Ufan Museum, and the remarkable Chichu Art Museum with its jaw dropping Monet 'Water Lilies' room. Honmura hosts Naoshima's fascinating collection of Art House Projects including Ishibashi House by artist Hiroshi Senju inside which you'll find his stunning installation, 'The Falls'.
Inujima
Not to be outdone by its larger and more famous brethren, Inujima boasts one of the more dramatic and thought provoking museums in all of Japan. A comfortable boat ride from Naoshima island, Inujima is a very well organized art experience with a main ticket hall which allows for the purchase of your museum/art house tickets and your return ferry ticket all in one. Comfortable cafes, friendly locals and thought provoking installations make this a great day-tripping destination.
Megijima
Considered the 'female' island to its neighboring 'male' island of Ogijima, Megijima is home to some excellent art installations and one of the better(if lesser known) cherry blossom viewing spots in the region. Prepare to be stunned by Leandro Erlich's The Presence of Absence, it's a must see for anyone traveling to the art islands. [Right: Seagulls Parking Lot - Takahito Kimura]
Ogijima
Though smaller than Megijima, the island of Ogijima somehow commands a larger presence. Arriving on the ferry you are immediately greeted by the ferry terminal building Ogijima's Soul by Spanish artist, Jaume Plensa. This does provide some foreshadowing of great things to come.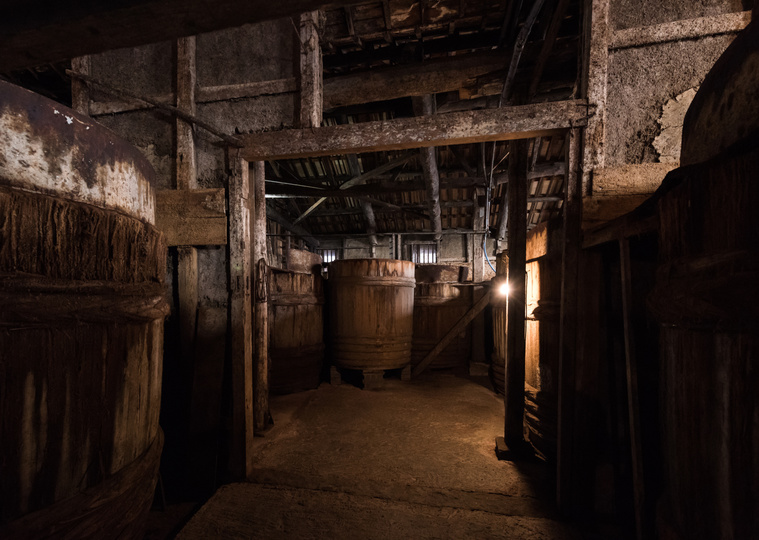 Shodoshima
The Olive Island of Shodoshima is indeed the heart of Japan's olive and soy sauce industries but on this island hidden treasures abound. From hidden temples built into the caldera walls of its extinct volcano to the near 800 terraced rice fields of the Nakayama Senmaida and the countless number of art installations dotting its beautiful landscape, Shodoshima is a destination not to be missed.
Easy access from Takamatsu and Uno ports
Board one of the many ferry boats or charter your very own water taxi or luxury catamaran departing Takamatsu for destinations across the Seto Inland Sea. These boats offer easy access to the Art Islands. Enjoy sunning yourself on the upper deck of the car ferry, take advantage of the quick access provided by the speed ferries and water taxis, or take it slow soaking up the sun on your very own kitchen equipped catamaran!
Our team is full of artists and art lovers and we have gone to great lengths to explore these islands and 'discover' all of their hidden treasures. We provide access to stunning accommodations, delicious food, amazing art, and seamless transportation. Come join us for a truly once-in-a-lifetime 'ART' experience!